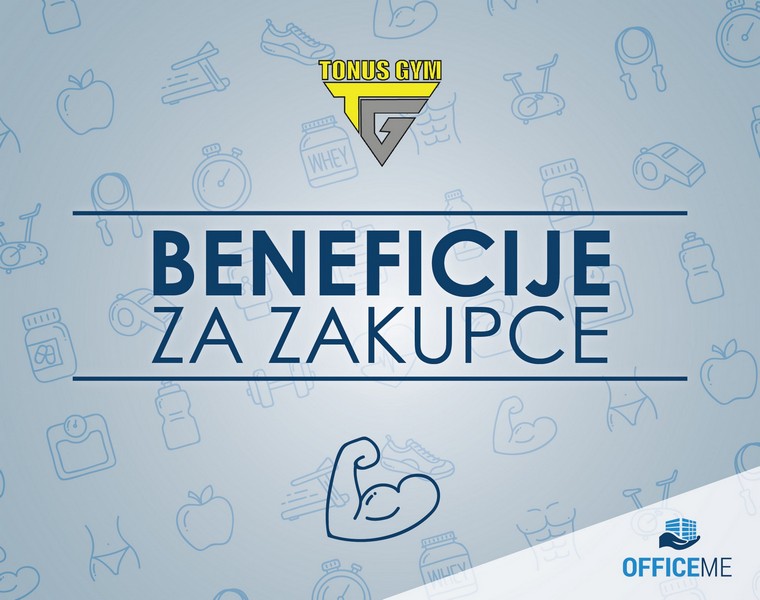 OfficeMe, in cooperation with Tonus Gym, created exercising program for our coworkers, in newly open, exclusive space wich extends to 800m2 in the street Omladinskih Brigada 65a, on New Belgrade, Block 70a.
Fitness Center is located in totally renewed space with natural light and proffesional air conditioning system. It has spacious and clean changing rooms with lot of showers.
Working hours starts at 7am (but it can be opened sooner) so you can balance your working hours with exercising.
Tonus Gym has profesional fitness equipment of the world most famous brands like Matrix, Cybex, Life Fitness, and many more. If you need any help with training, in Tonus Gym you can relly on their profesional trainers, that will help you choose best way of recreation for yourself.
Also, in fitness centar, there is also a Fito Bar Caffe, place to relax and enjoy protein shakes, protein bars, or fresh fruit smoothies.
Pricelist for OfficeMe coworkers:
-12 times a month
2200 rsd
-16 times a month
2600 rsd
-30x times a month
3000 rsd